The Sanctuary of Truth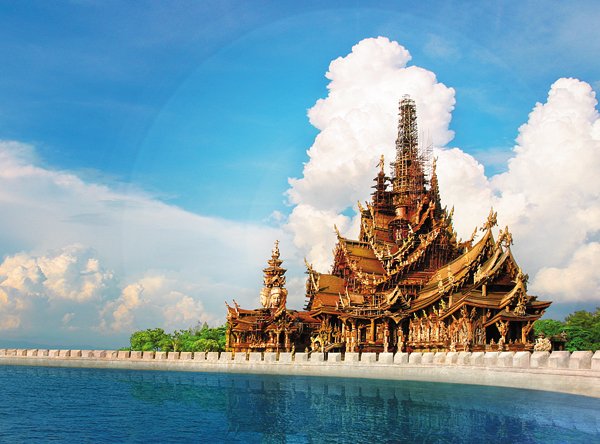 TOURDESCRIPTION

The Sanctuary of Truth is a gigantic wooden construction which covers the area of more than two rais. The top point of the building is about 105 meters high.
The building was constructed according to ancient Thai ingenuity and every square inch of the building is covered with wooden carve sculpture.
Description



Regular price
per person
Special price
per person

Adult

Child

Adult

Child




Package A : Admission Fee




500

250

450

200

Book car for round trip 10 hours
Pick up from hotel and drop off back to hotel

Big taxi car ( 1 - 6 person )

08.00 - 18.00

3500 baht

Exclusive car ( 1 - 4 person )

08.00 - 18.00

3800 baht

Van car ( 1 - 12 person )

08.00 - 18.00

4000 baht
** Child price height between 110-140 cm.
** Children under 2 years old entrance is free (heights under 110 cm.)

For booking please follow these steps below

1. Send details to our email : enjoytaxibangkok@gmail.com
Package number :
Name :
Number of people :
Date :
Email :
Telephone number :
Country :
Special Note :

2. Wait for booking number and paypal invoice
3. After you proceed payment by paypal account or credit card the confirmation will be sent to your email
4. Print voucher or save to your mobile phone to for showing to staff at The Sanctuary of Truth ticket counter